The project 'Power Wing' is awarded a Winner in Transportation-Architectural Design, Architecture MasterPrize 2022⁠
Architecture MasterPrize 2022
Architectural Design : Transportation category.
Thank you 'Architecture Masterprize'
Link : https://architectureprize.com/winners/#Transportation
Website : https://openbox-group.com/work/power-wing/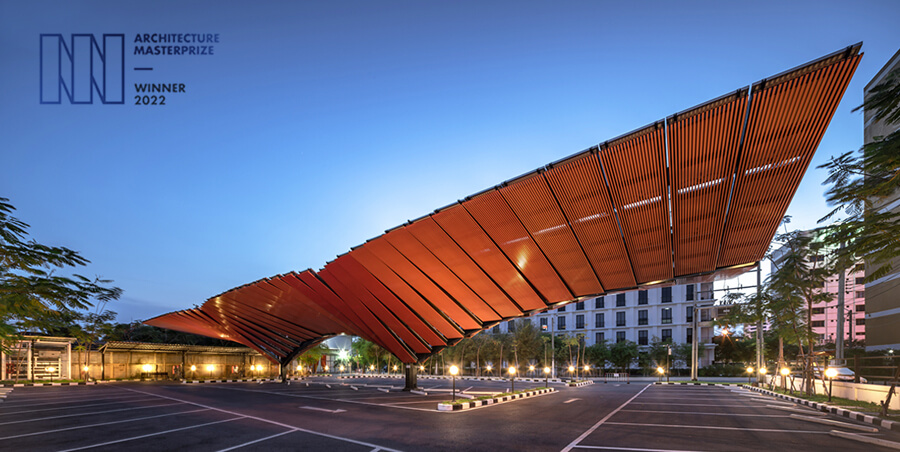 The piece of art itself will express engineering aesthetics by revealing a steel skeleton of a 50 meters piece of art with only 2 columns, and grand cantilever, combined with solar panels installations. This symbolised mankind's achievements in structural and energy engineering. The underside of the structure, are dashes of terracotta orange that stand for B.Grimm Power color identity. More than just a visual landmark, the sculptures symbolised a connection between engineering and art, that should be perceived as "ONE".