IDENTITY DESIGN
IN CONDOMINIUM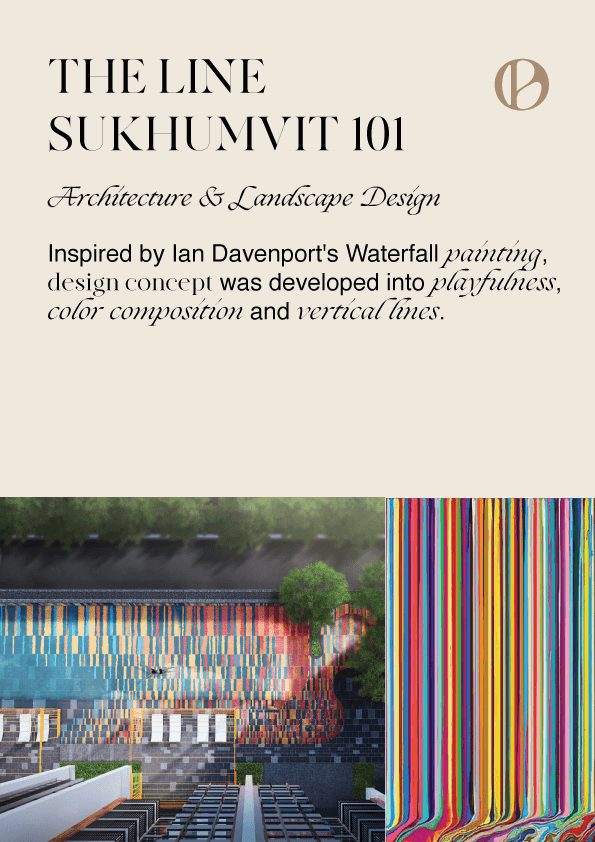 The new lifestyle of living for urbanists is a cluster of people who have their own uniqueness. A life which has its own sense of charismatic, and clear purpose, living together to create a beautiful painting of life. The project aims are people who have high individuality who live their life with meaningfulness as if living between the line.
"Living Between The Line"
Inspire from Ian Davenport's painting, this vibrant set of the line has fused together to create an aesthetically pleasing painting with various movements. Though each individual color remains its own characteristic many combine together to create an even more distinctive overall.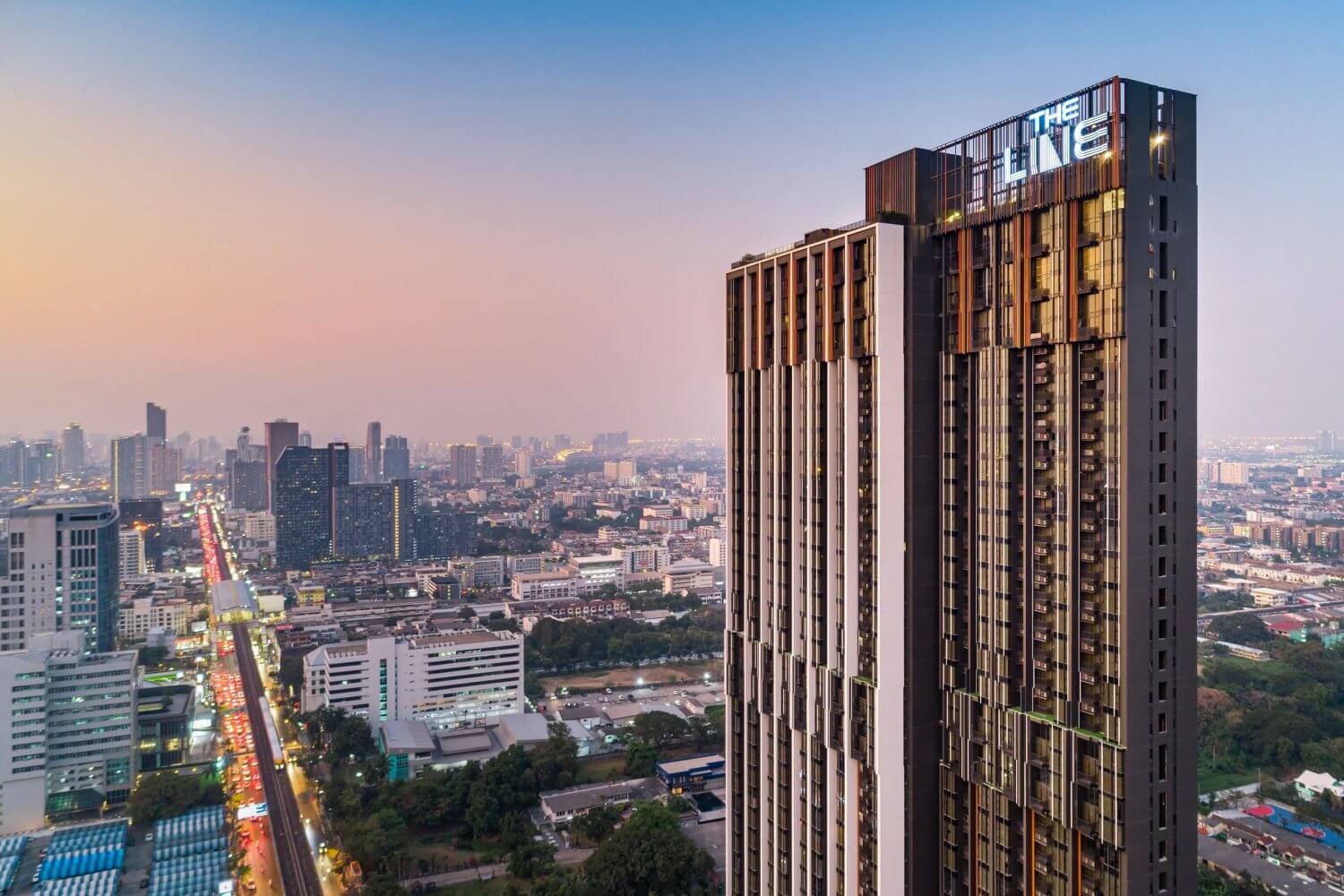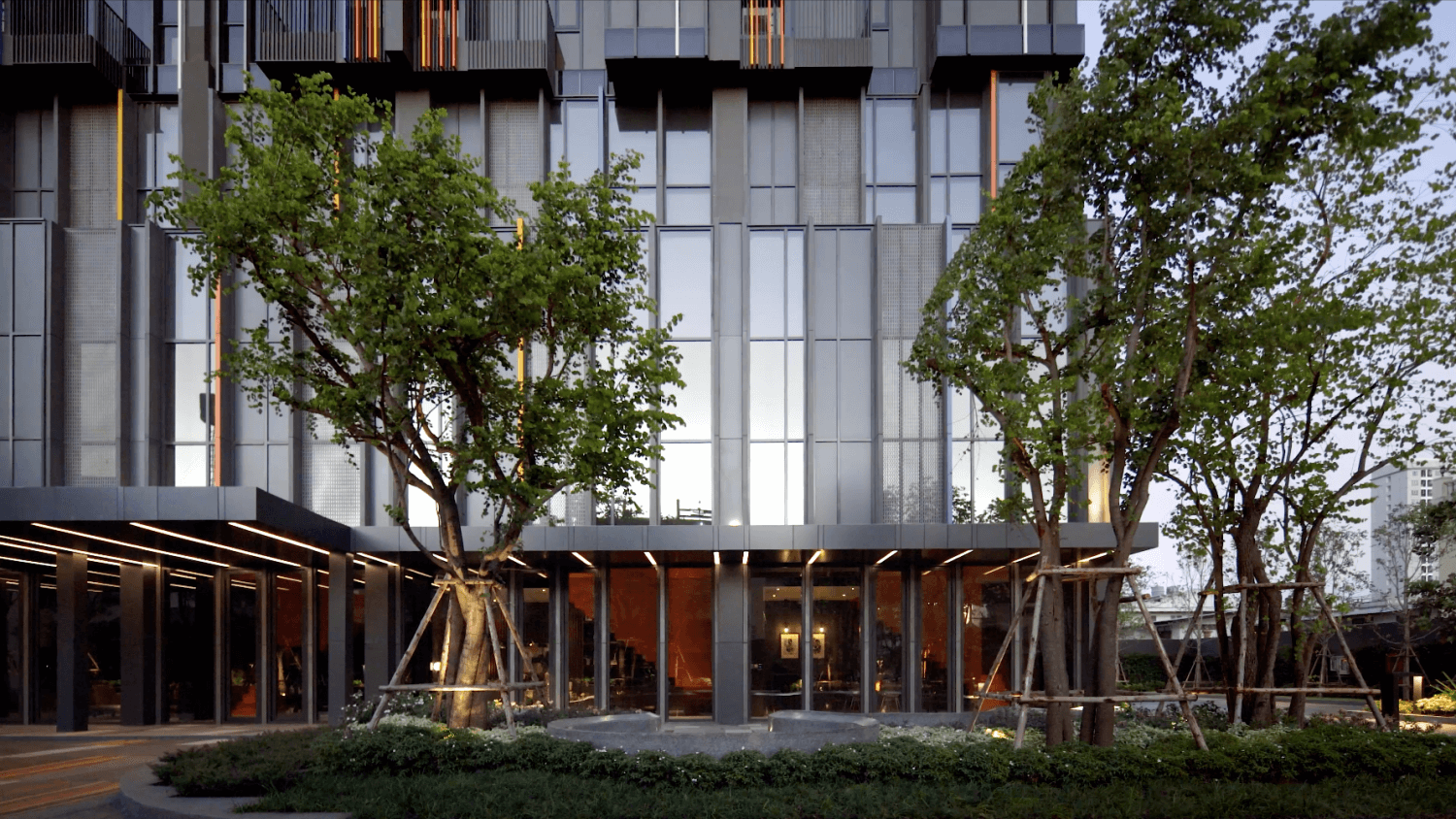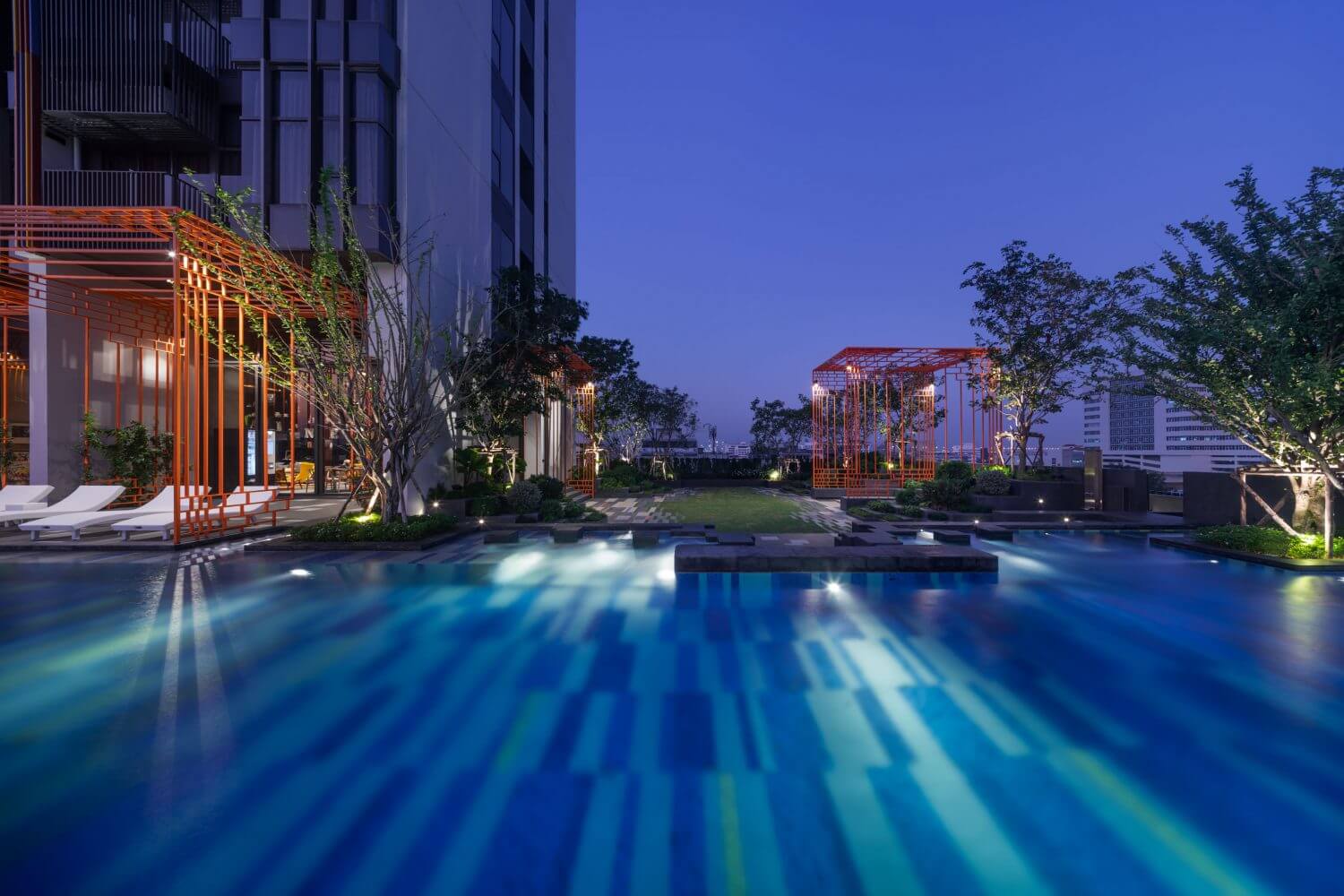 ---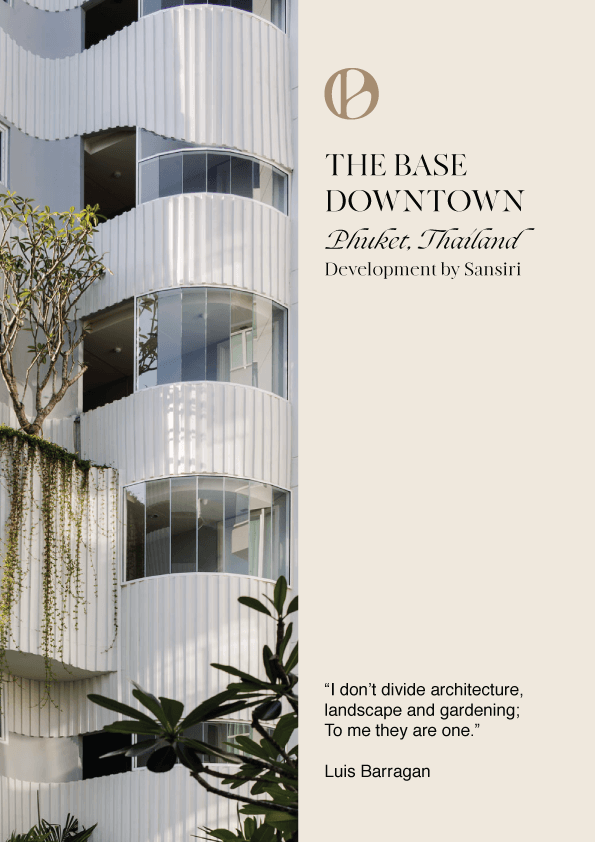 THE BASE DOWNTOWN
PHUKET, THAILAND
We believe that Architecture and Landscape is one single thing made from elements interlacing seamlessly into one another into an experience. We have a mission to explore the potential of full integration of Architectural and Landscape elements. The Base Downtown is a Condominium project for working residences of Phuket. With conveniences of an urban location, the development is calling for a touch of vacation experience of Phuket.
---
LIFE LADPRAO
VALLEY
BANGKOK, THAILAND
High-rise 44 stories condominium locating opposite of Central Ladprao. The 'Hype Valley' concept creates a unique appearance and offers new adventurous experiences of living, through the signature pool and up to 15 lifestyle facilities.
Copper color stripes run along the façade of the building, contrasting with the building's dark-bluish color, leading the sight toward the crown façade above. Enveloping with copper-colored expanded aluminum panels does not only enhance the uniqueness of the building appearance, but its translucency also offers the panoramic view to the Chatujak park and corresponds to the activities of the lifestyle facilities inside, providing the space with natural light and creating the remarkable look with the growing illumination during the night.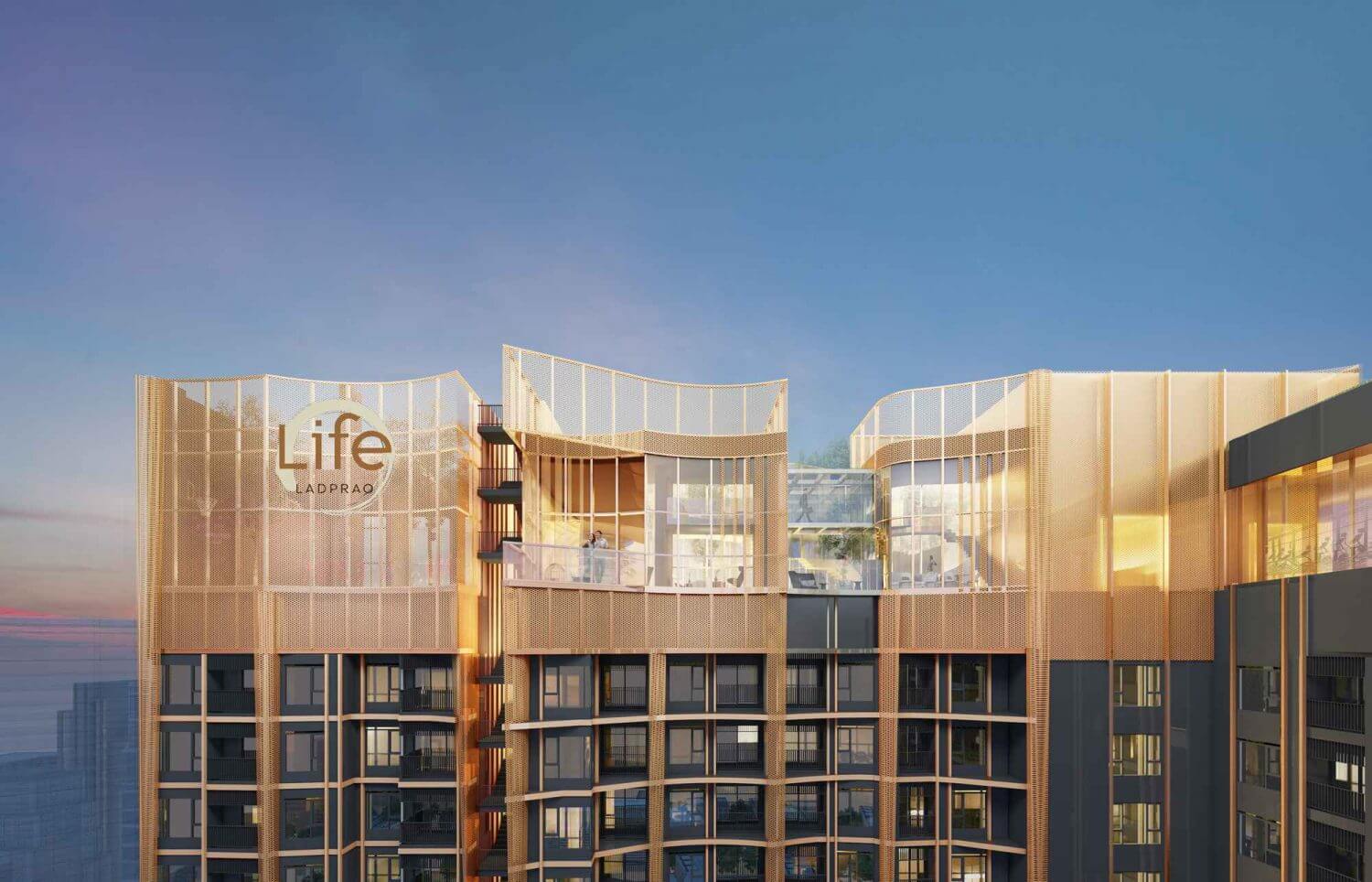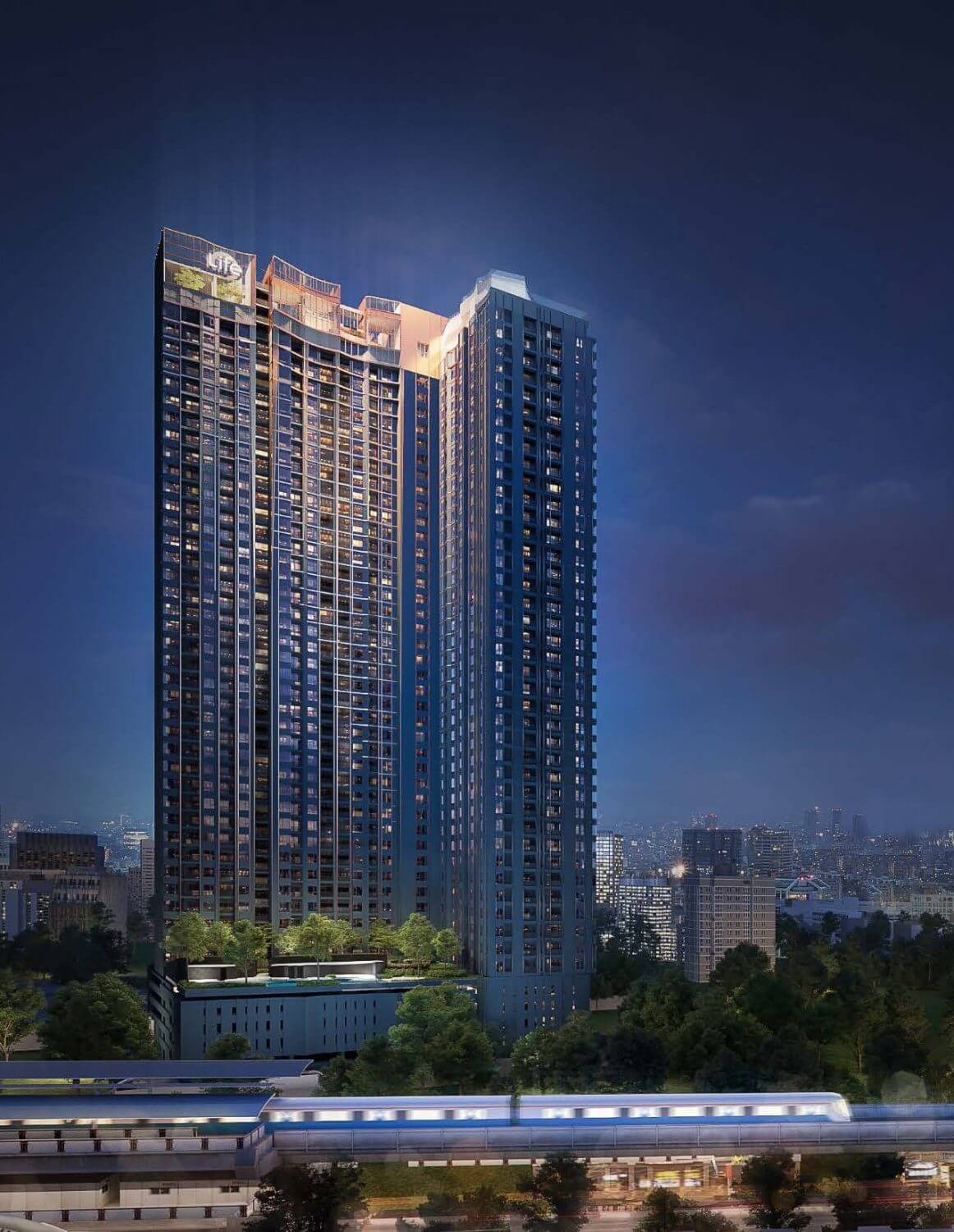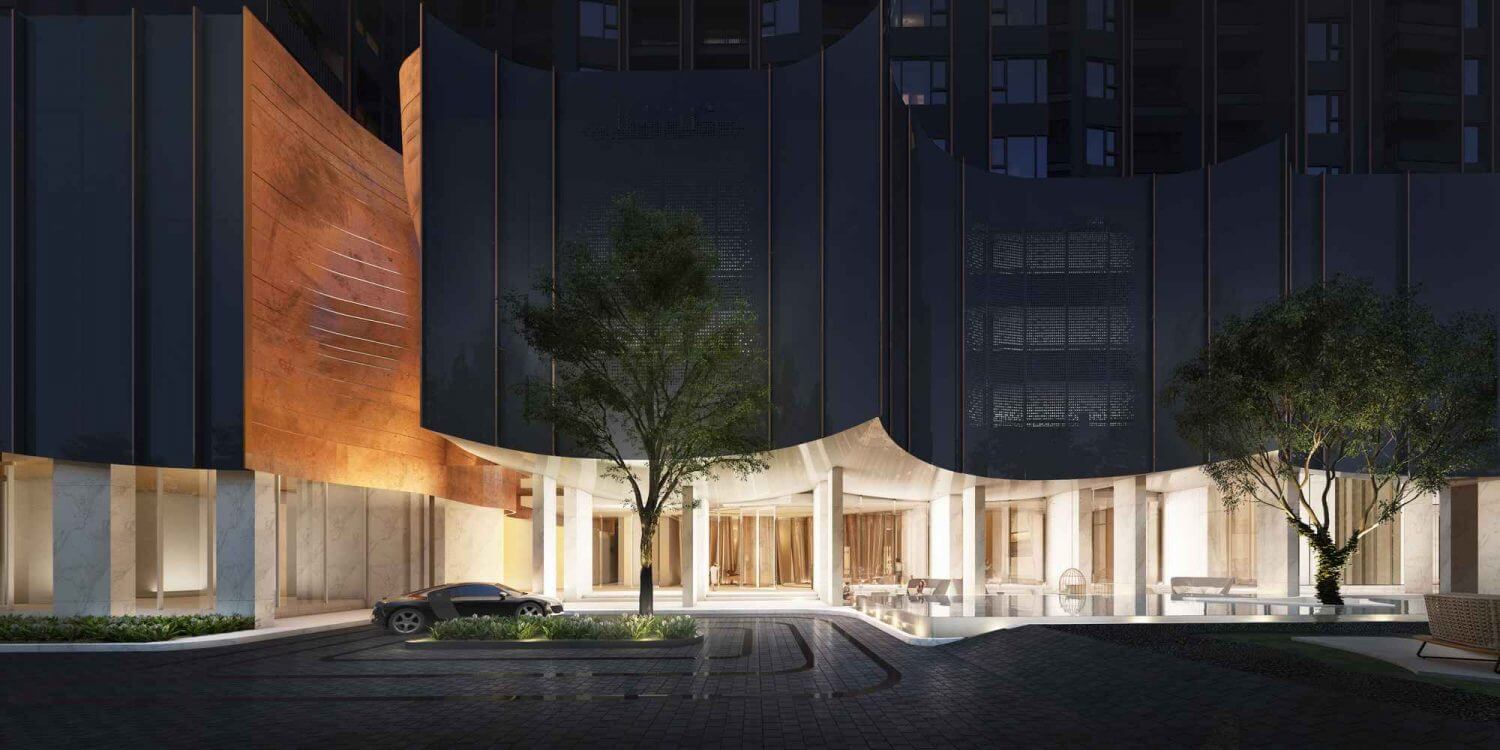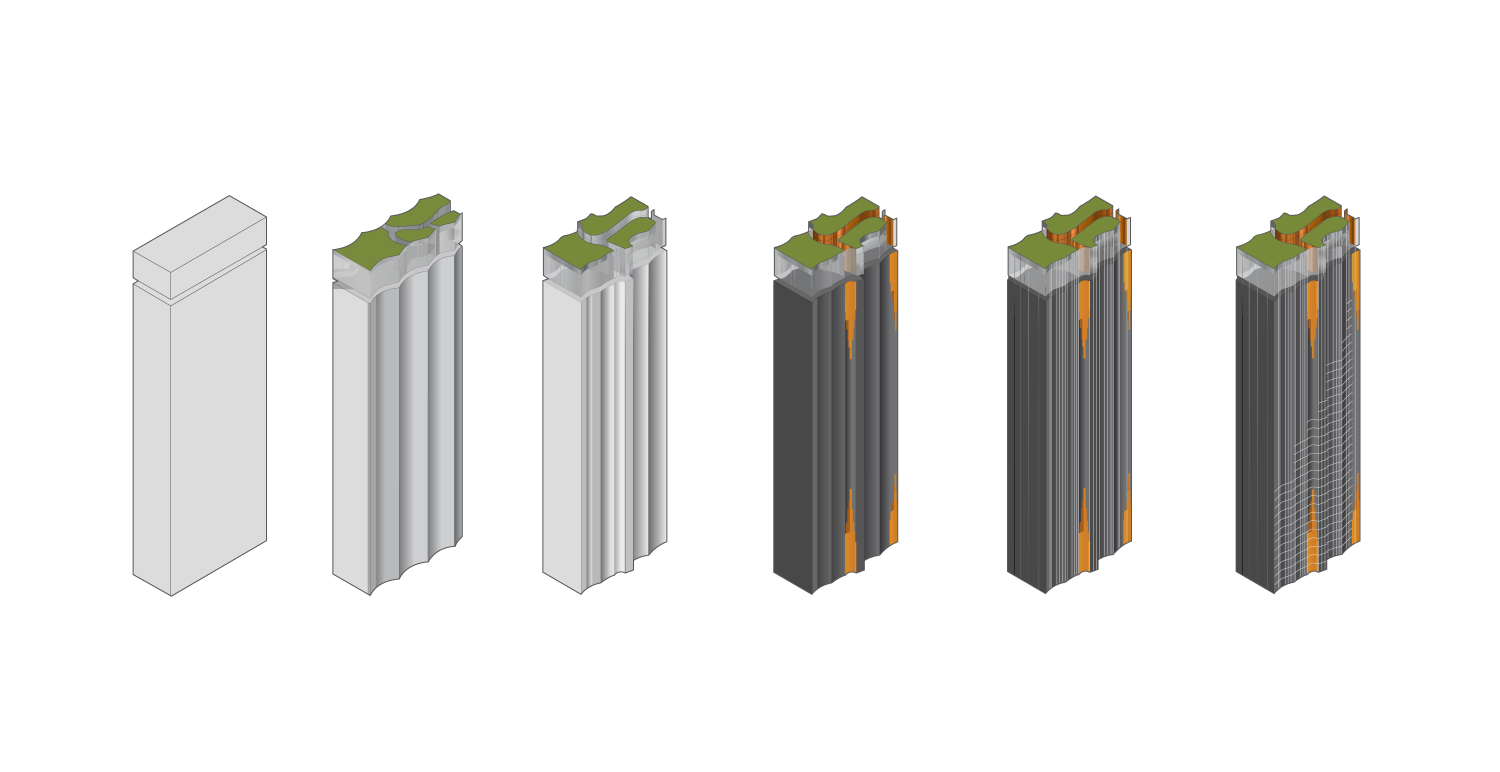 ---