Global 's trend nowadays with the elder generation. How does it connect between them?

Global Aging Society
"In Asia, the medical-tourism market doubled between 2011 and 2015, a trend likely to continue thanks to rising regional income growth, improved healthcare quality and cheaper air travel"
Source : The Monocle Forecast Issue 5/2017 UBS x The Monocle Forcast

Senior living development in Thailand
We can see that senior accommodation is gradually rising since 2007. Facilities are also varies due to the prediction of increasing of elder population. Architects usually concern about human integrity, multi-generation living, community, and graceful aging.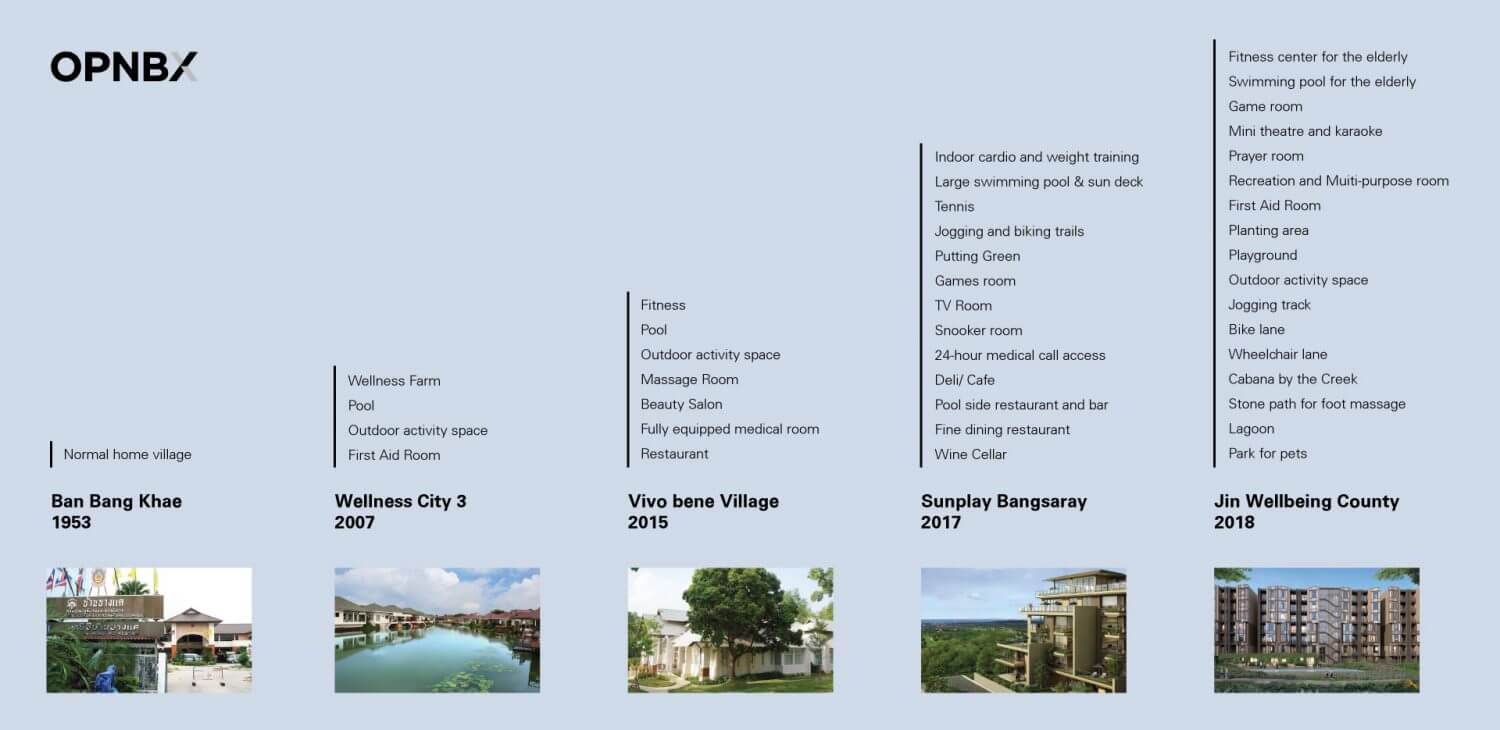 ______________________________________________________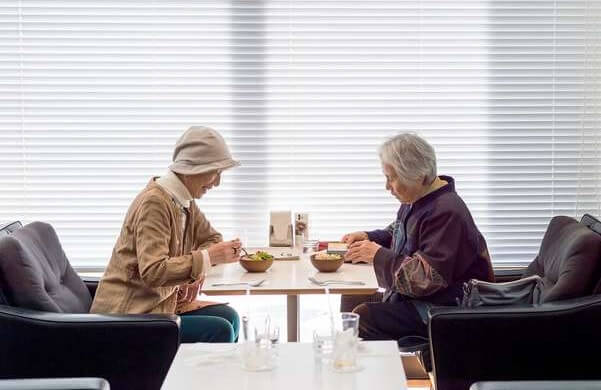 Toyama Model

"We realized we had to do three things: Rebuild the transport system, subsidize people to move into the centre, and bring facilities into the city"

Source : The Monocle Forecast Issue 5/2017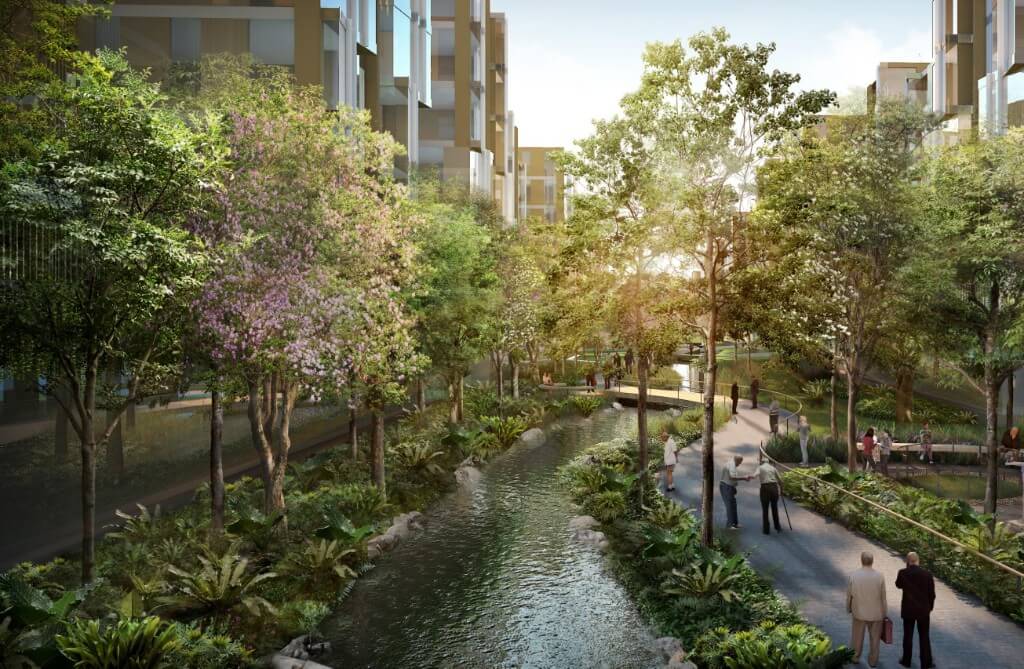 Design for LIFE

How we can complete and live happily ever after?
The essential ingredient to answer this question is a factor called "Human Integrity Intact". Human Integrity Intact guides us about how can we live happily ever after.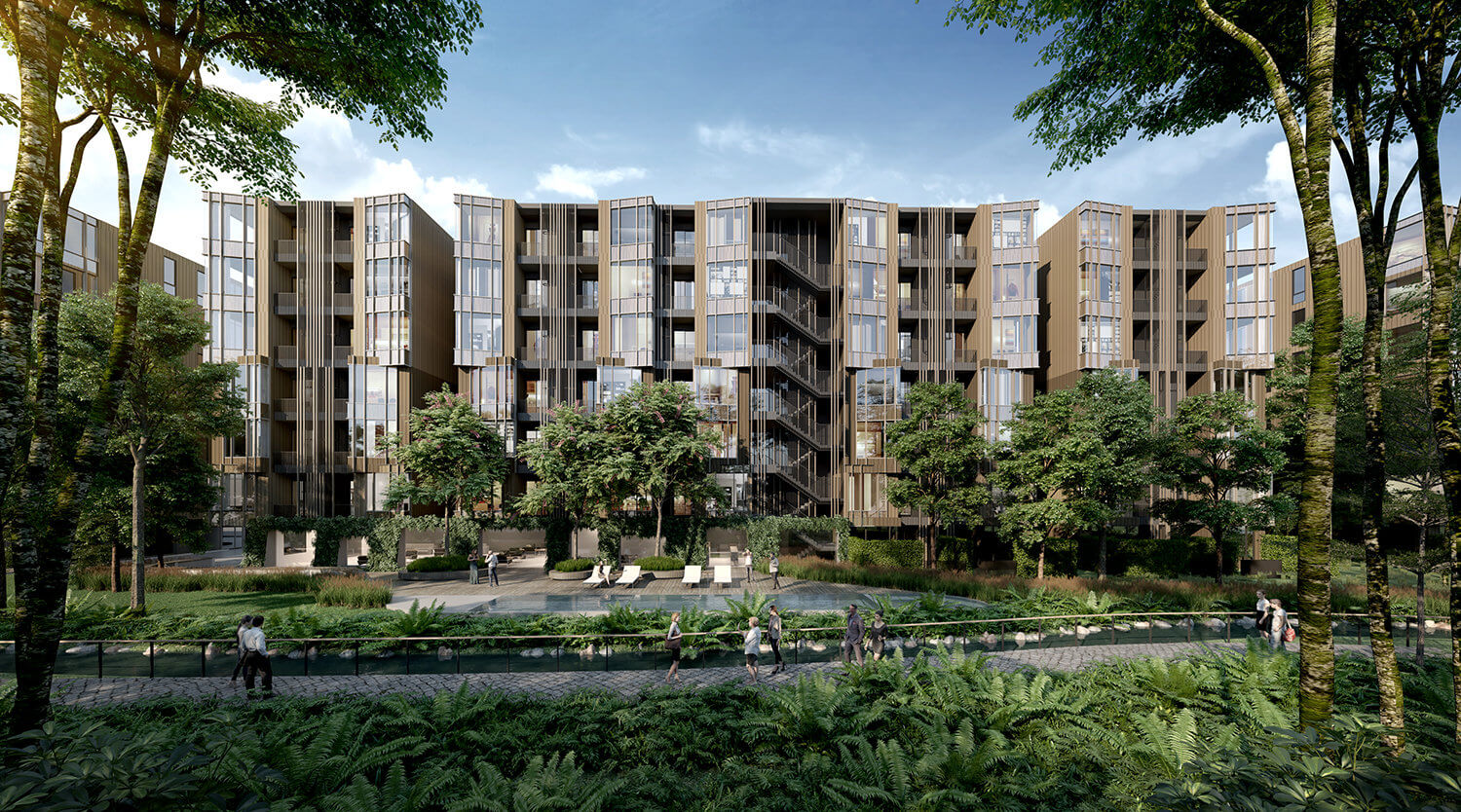 Jin Wellbeing County
Bangkok, Thailand
We created this project focusing on how the building's area was built. We highlight activity relating relation under concept chance meeting to utterly access the core of unity. Additionally, to create an environment mentioned is to start with a small step and the outcome shall be pleasant.
The thing we strictly concern about this project is privacy while we are solidly aware of security. Security must be prevailed thoroughly entire building all 24 hours. Each security has its own specific requirement; elder people who can normally live their life, elder people who may need housemaid or elder people who are in need of 24-hours-taking care.
The entire building is designed to be stylish, exquisitely sharp, and naturally combined with the environment. We actually designed a 50% landscape of this project to be a green area to ensure that this place seemingly resembles residents surrounded by green forest.