The Base Saphanmai has won in Silver Award in Credaward 2020-2021 "Residential project category"!
CREDAWARD has attracted world-renowned design firms and developers from 20 countries and regions with 6,195 outstanding projects to participate in the award.
For more information : https://mp.weixin.qq.com/s/kW3bBOS93I2KZBjC6-w12w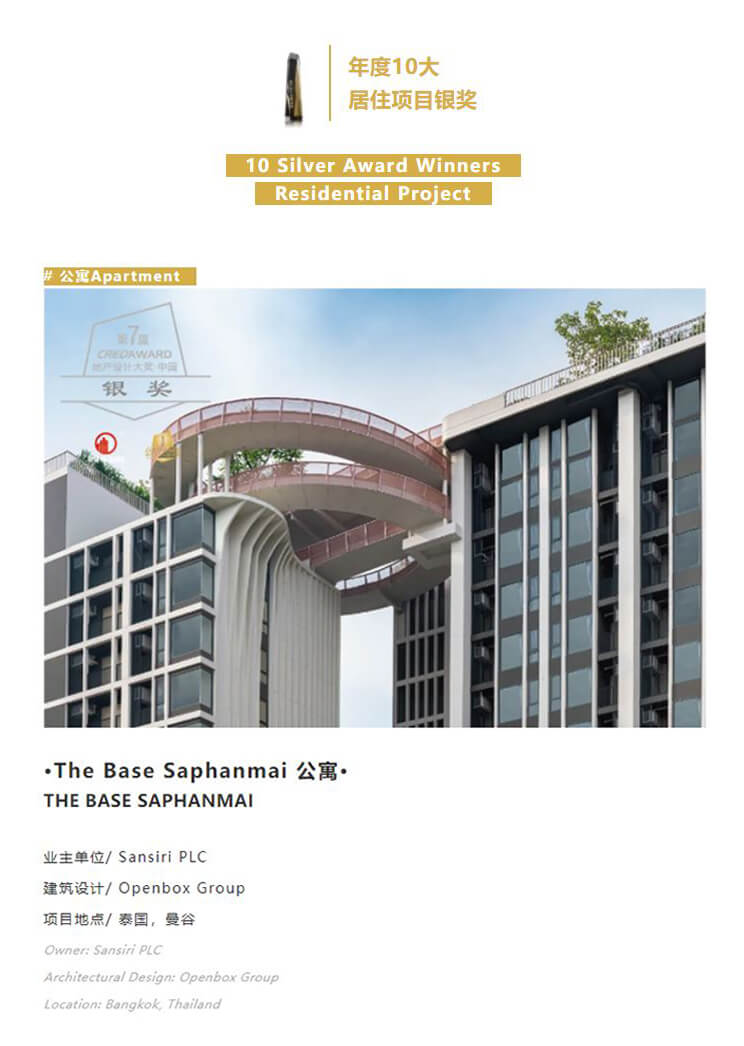 THE BASE SAPHANMAI

Bangkok, Thailand.
Irony in Architecture, Visual Irony,Start from the design and artistic technique from ancient time'.Dematerialization. The art of turning a tough, heavy stone into something soft and light. Like how Michelangelo carved heavy, chunky marble into light, wavy fabric that moved in the wind.
We represent this feeling with the concept of "unfinished works," a collection of marble statues that are still in the works. Even if unfinished, this collection of the unfinished sculpture represents a one-of-a-kind and artistic juxtaposition of intricate forms emerging from rugged chunky external envelopes.
The external architectural form starts from a complete block in process of being carved into two parts. The external a rigidity of the actual structural grid, revealing the internal softness of the curved facade graphics and forms.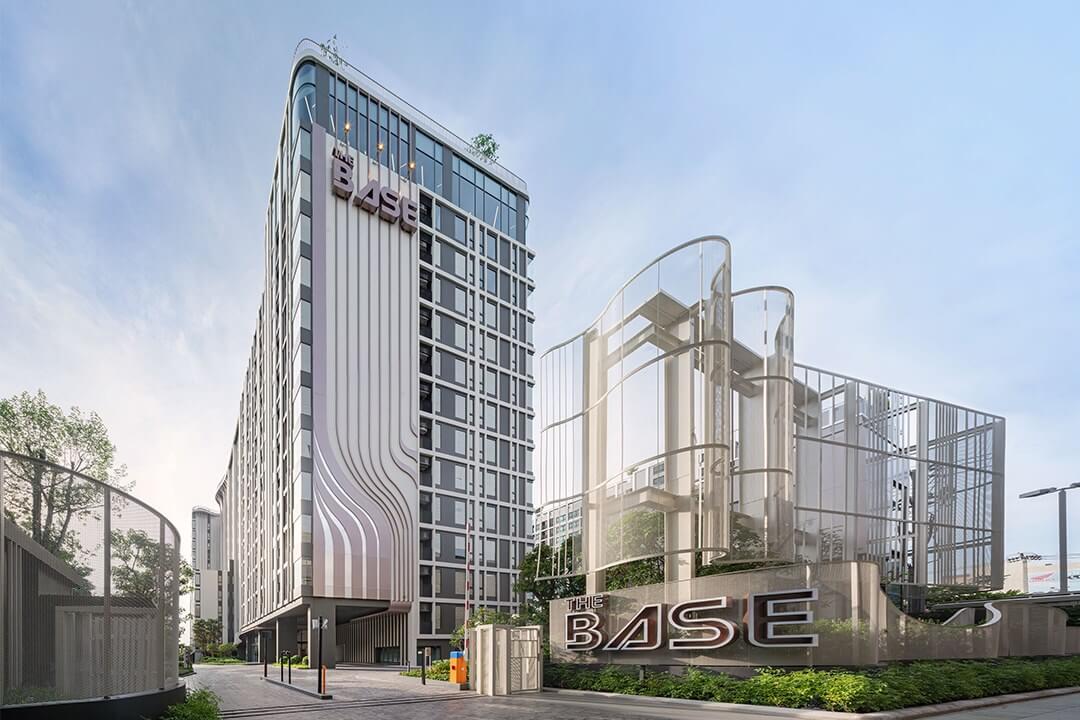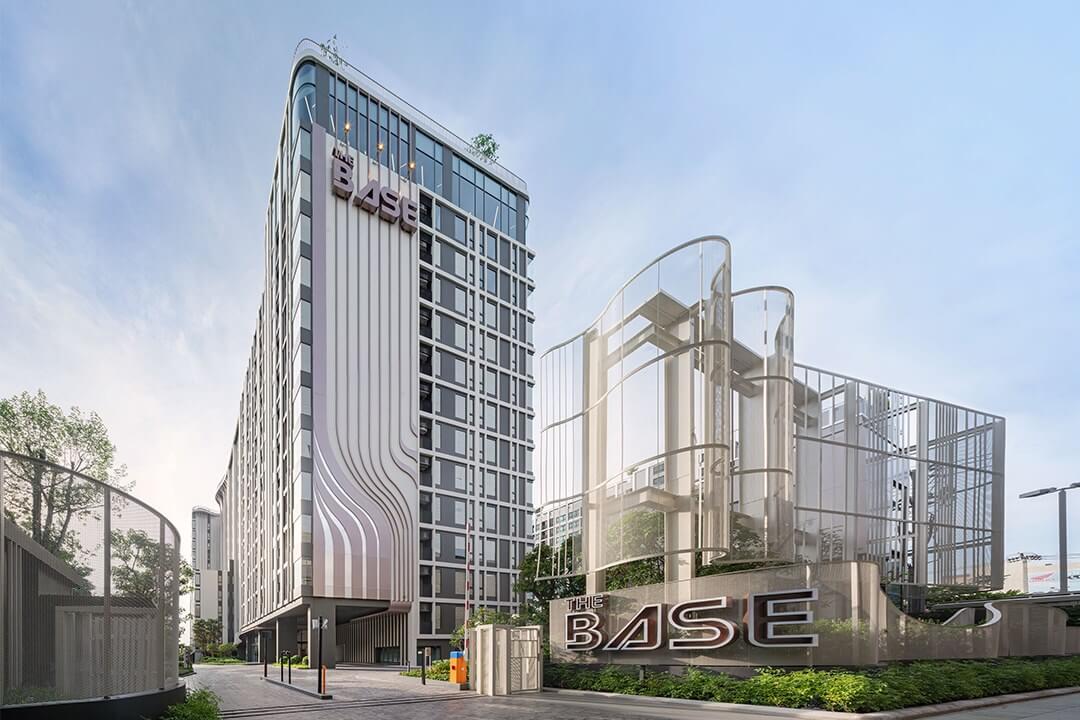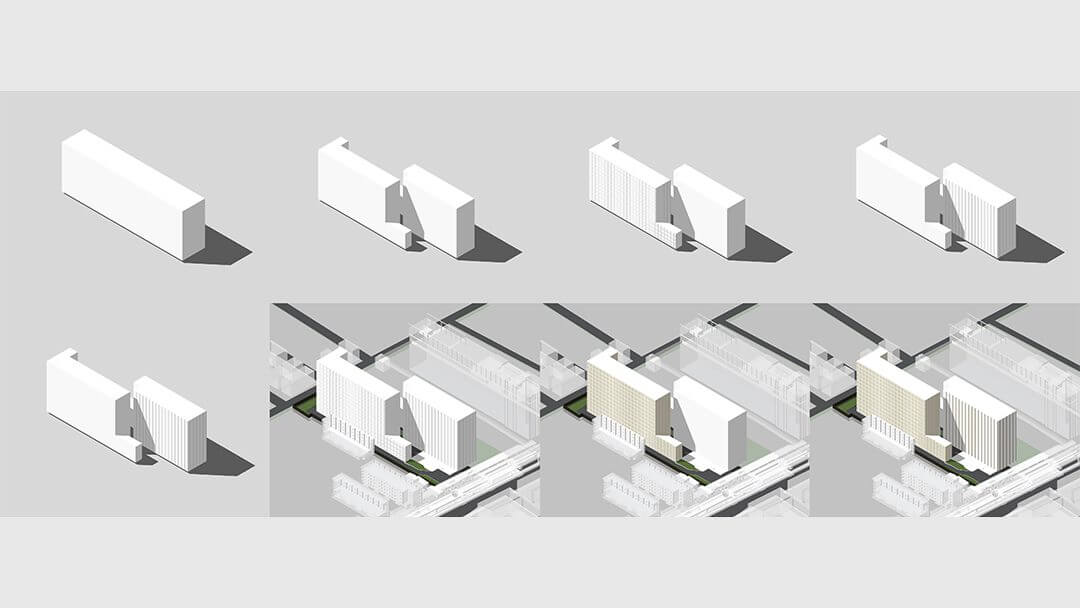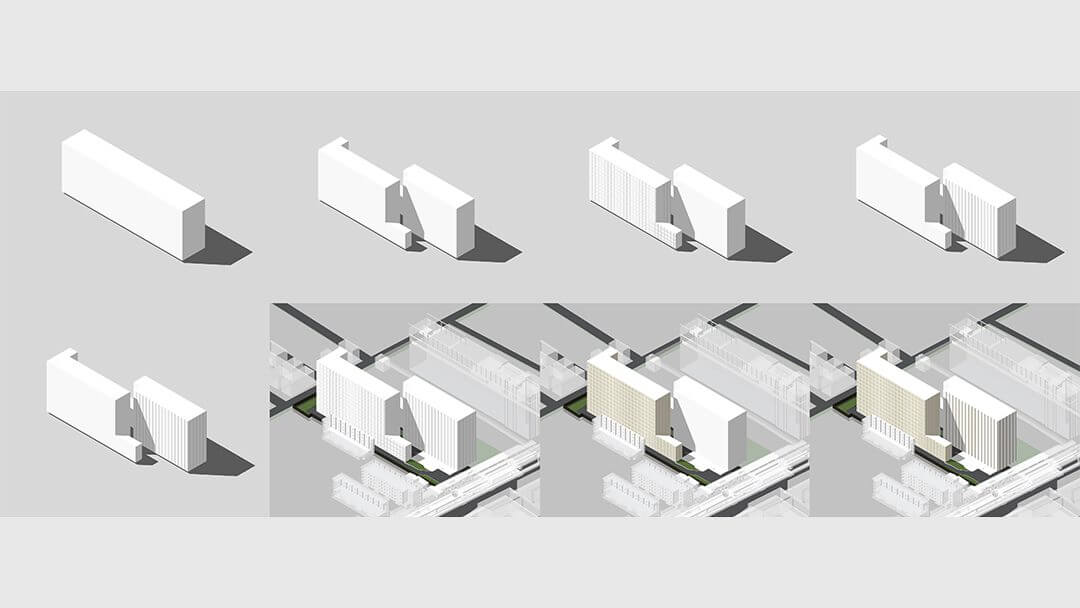 The Spiral Ramp
Buildings are divided into two parts with two landscape rooftops, and the floor below is a large common recreation area, including gym, lounge and co-working area. When these areas are to be connected and accessible by wheelchair, the most suitable form is naturally a spiral ramp.
When a functional building part is properly formed with a good material accent, the ramp is surprisingly a great visual feature element that can be perceived from great distances. This adds to the Identity elements of the development without creating additional decoration.
Not to mention how it reflects the development name, the "New Bridge".