'Thailand architecture in steel 9' with Power Wing publishing by Li-zenn.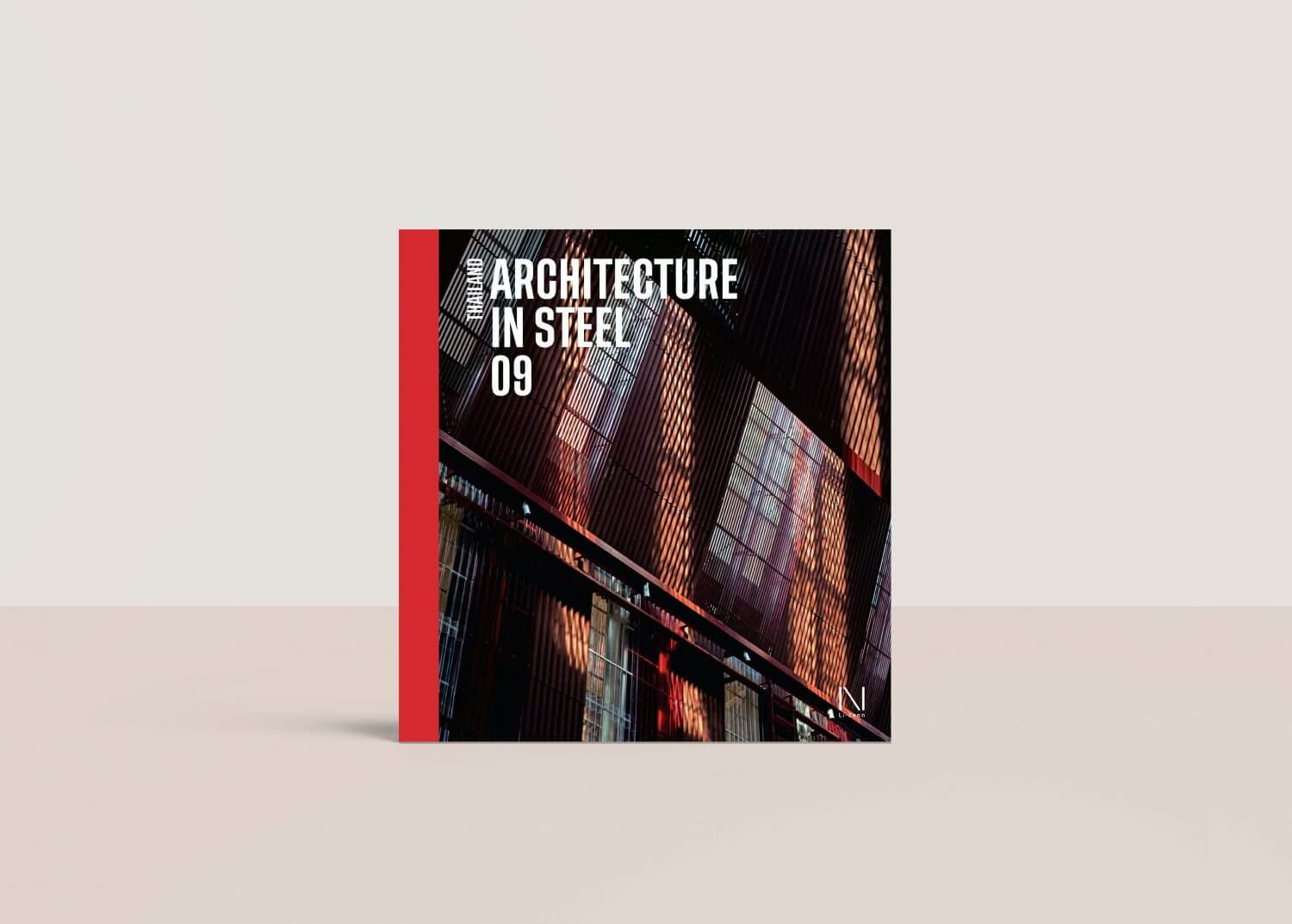 Power Wing is an iconic landmark piece located at B Grimm Power's Headquarters Office. Engaged to help promote awareness of the importance of renewable energy, the design team created a sculptural solar-paneled parking roof, which is not only visually stunning, but successfully conveys the message of the dynamism of sustainable energy.
Openbox design team studied the headquarters layout and proposed to utilize the most visible location from the main road.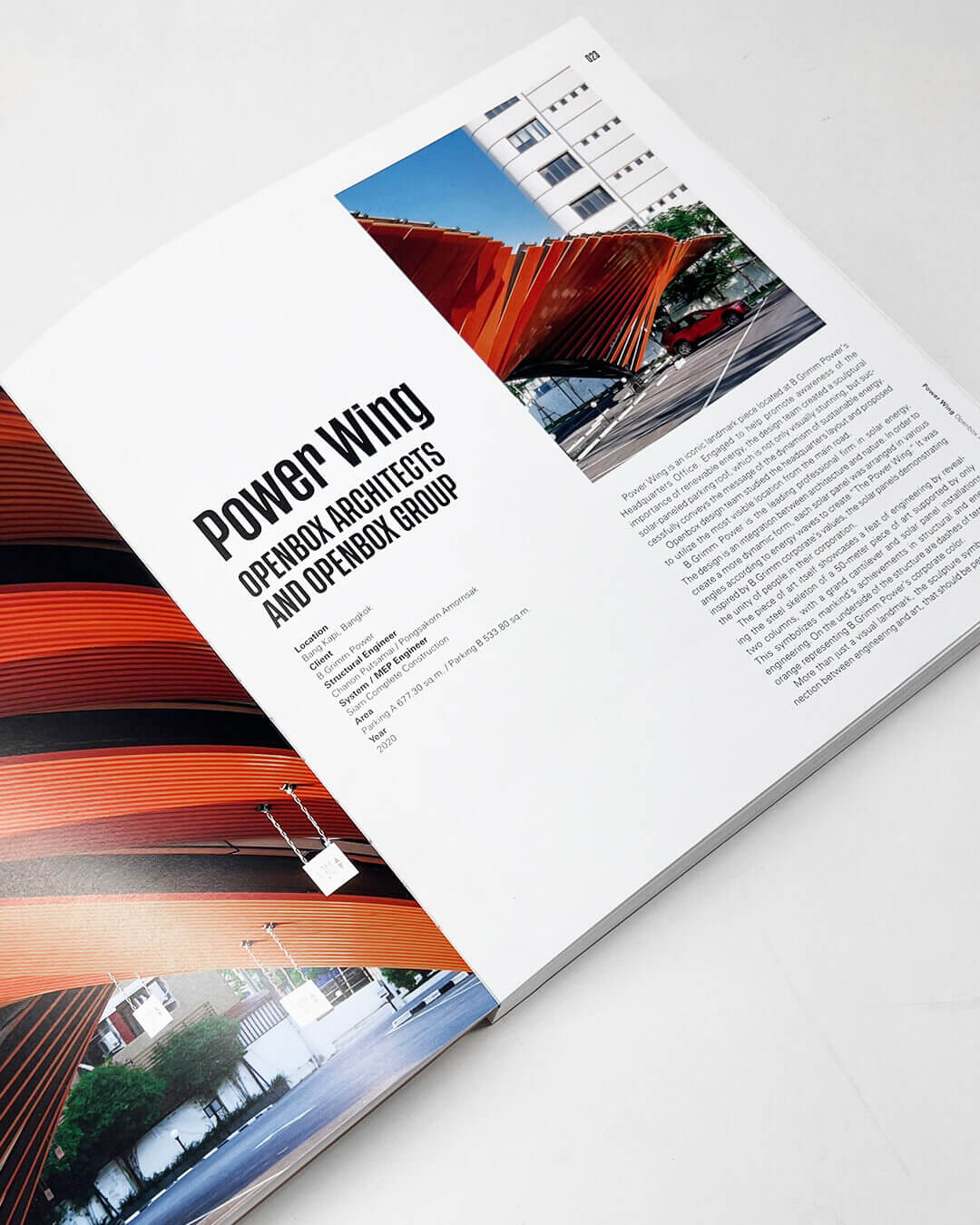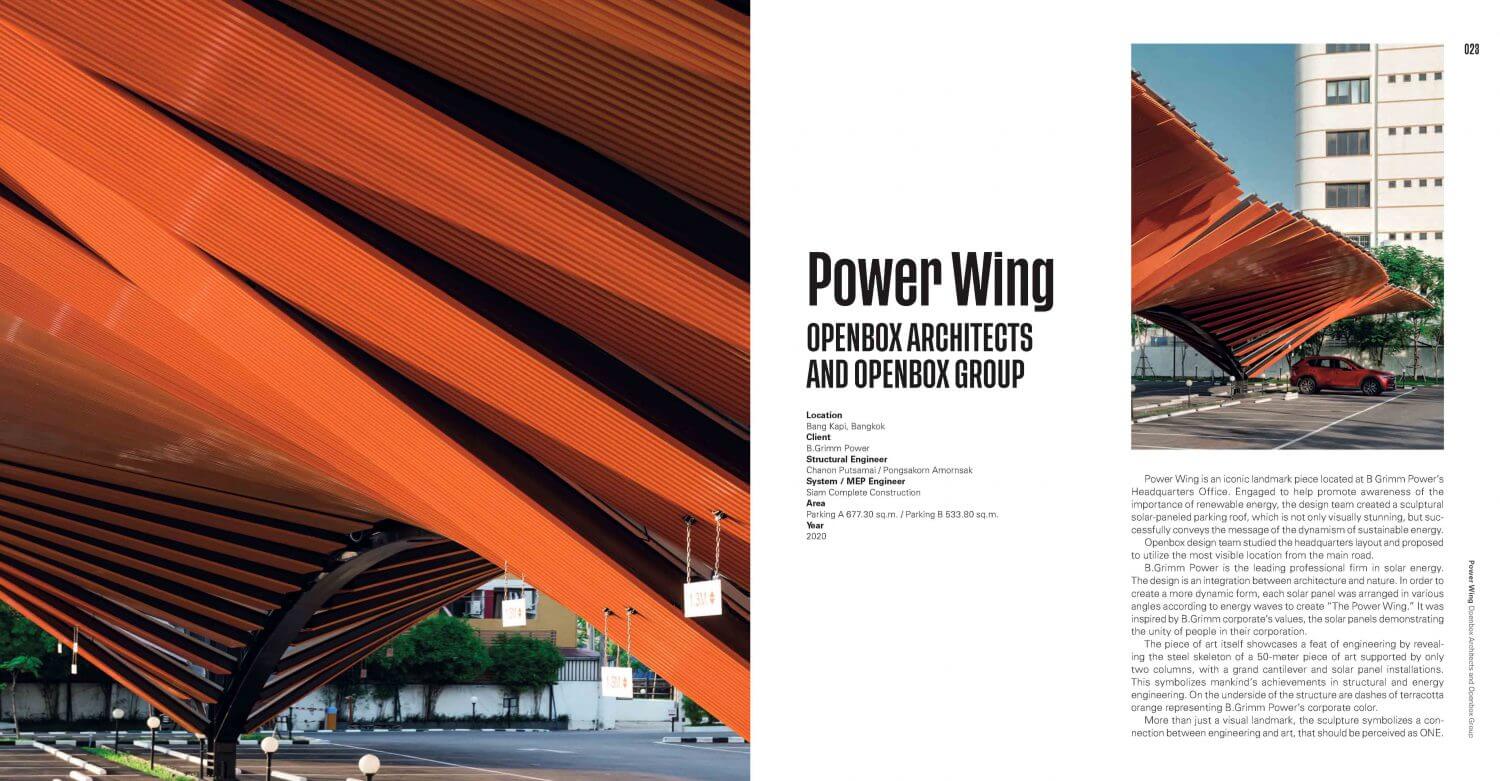 The book is now available for purchase.
Inbox Page art4d : http://m.me/LiZennPublishing